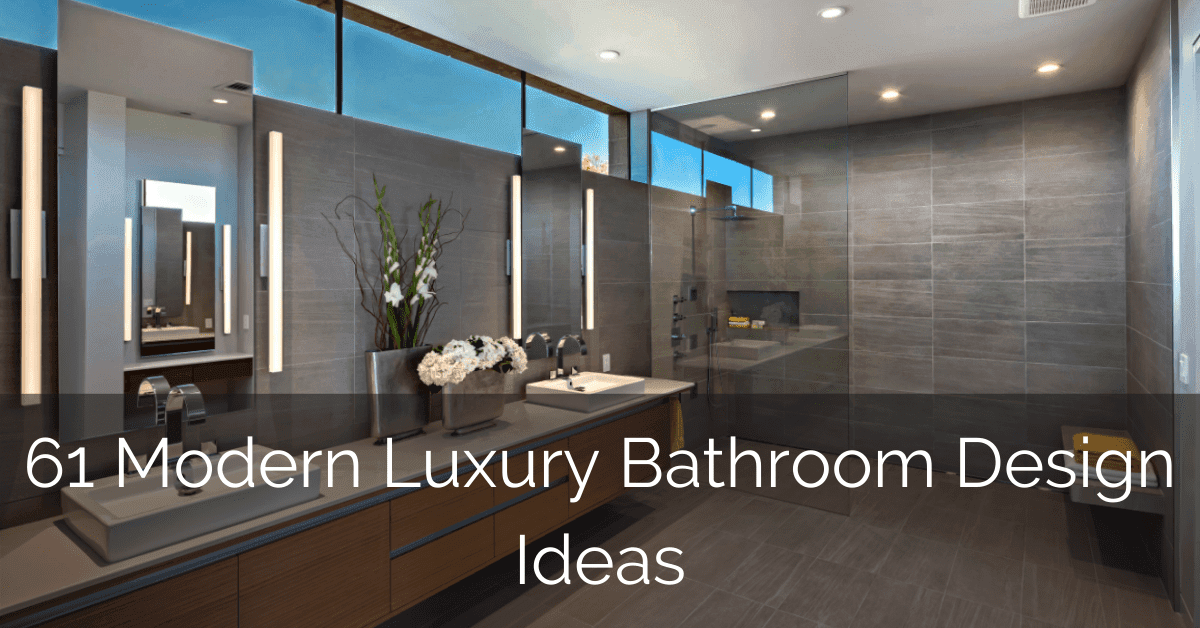 61 Modern Luxury Bathroom Design Ideas – GLAMO Light Mirrors India.
Modern And Luxurious Take For Your Bathroom
One of the most influential modern bathroom ideas is utilizing glass for walls around the shower. This is particularly great in smaller spaces. Accessories and furniture in modern bathroom designs frequently follow the style's general aesthetic. Lighting accessories could feature a square, rounded, or rectangular lampshades, including a unique touch to the overall style. Chairs or benches can be carved from high-quality wood. Your love for decorating does not need to stop at the bathroom door. Keep your style into this typically private place by improving with high-quality materials and features that change it into a refreshing and elegant space. Stone, such as marble, porcelain, or travertine, together with rich, bright woods, gorgeous fabrics, upholstery, reflective crystal chandeliers, and glass mirrors, all help produce spa- or hotel-like escapes. 
Whether it is a master, en suite, powder room, or typical bathroom, check with an interior designer or any other professional to help you direct you through the process, from producing an additional space to choosing materials. Choose a clutter-free atmosphere devoid of personal products, wet towels, and soiled clothes. Think about adding features to what could be a handy space that emphasizes your style and glamour, such as chandeliers, wall sconces, unique lighting fixtures (consider modern styles like orbs), seating, such as a pouf, living room seat, or vanity chair. You can also include slip-resistant rugs, fine art, painting or sculptures, a vanity, mirrors that can be antique or modern fog-free styles, and more.
For generations, the aristocracy considered the bathroom as an area to retreat and regain one's feeling of wellbeing. Bathrooms had been very long and luxuriated in, shaves have been viewed with utmost attention and care, and if one was not in a much better state leaving than upon entering, then the bathroom had not served its purpose. Toilet fixtures, showers, state-of-the-art sinks, and on-trend style pieces are the contemporary male's resources for curating a cool bathroom.