The Benefits of Upgrading to a Touch Sensor LED Mirror
Mirrors have always been an essential part of our daily routine, especially in our bathrooms. However, with technology advancing rapidly, touch sensor LED mirrors have taken the traditional mirror to a whole new level. They come with various benefits that make them a must-have in modern homes.
Here are some of the benefits of upgrading to a touch sensor LED mirror:
Energy Efficiency: Touch sensor LED mirrors are energy-efficient, and they consume less electricity compared to traditional bulbs. They are designed to use LED lights that are long-lasting and consume less power, which means that you can save on your energy bills.
User-Friendly: Traditional mirrors can be frustrating to use, especially when they fog up due to steam or moisture. However, touch sensor LED mirrors are designed to be user-friendly, and they eliminate this issue. With the touch of a button, you can turn on the LED lights, adjust the brightness, and even change the color temperature to create the perfect lighting environment.
Improved Visibility: The LED lights in touch sensor mirrors are designed to provide better visibility, which is especially helpful when applying makeup or shaving. The lights illuminate your face evenly, which ensures that you can see all the details clearly. This feature is particularly helpful for people with poor eyesight.
Stylish Design: Touch sensor LED mirrors come in various shapes and sizes, making them a perfect fit for any bathroom design. They have a sleek and modern design that adds a touch of elegance to your bathroom decor. Additionally, they are easy to clean and maintain, which makes them a durable and long-lasting investment.
Multiple Functions: Touch sensor LED mirrors come with various functions, such as built-in clocks, temperature sensors, and even Bluetooth connectivity. These additional features make your bathroom routine more enjoyable and convenient.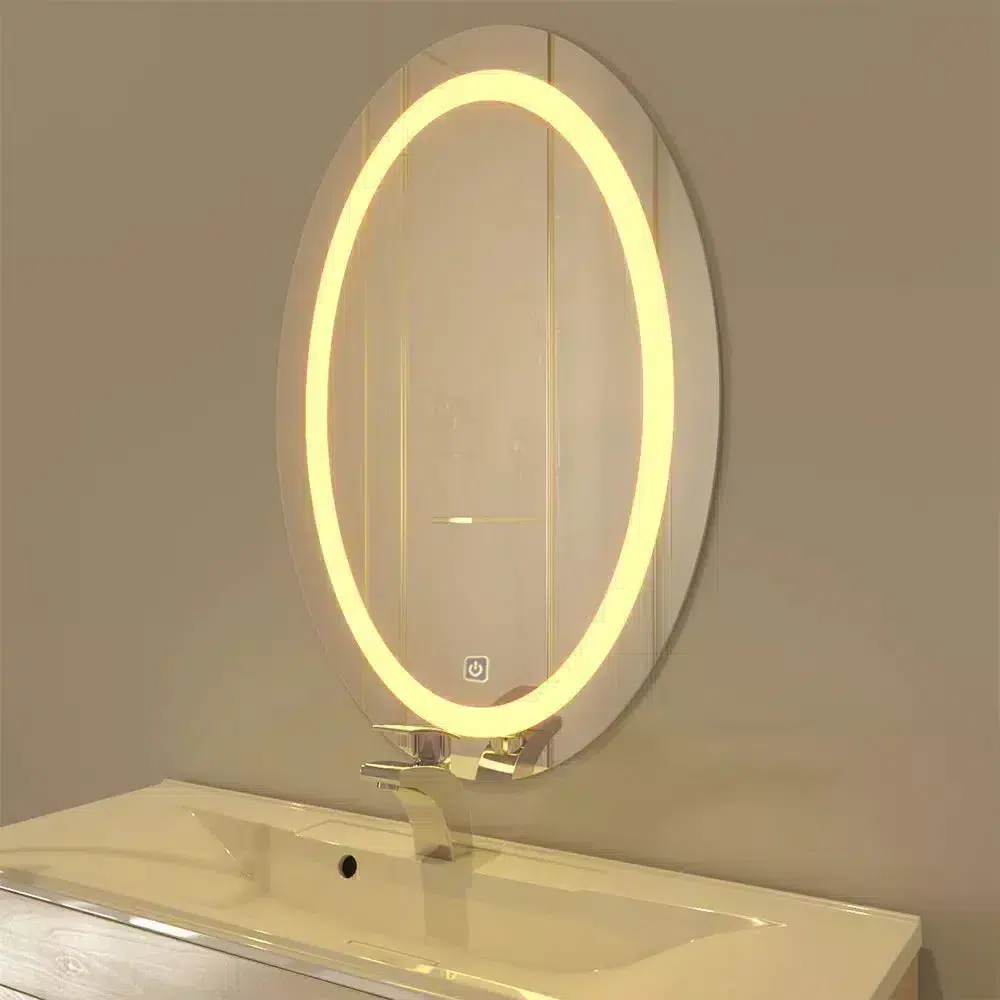 Overall, upgrading to a touch sensor LED mirror is a practical and stylish investment. It provides improved visibility, energy efficiency, and multiple functions, making it a must-have in modern homes. If you're looking to upgrade your bathroom design, consider adding a touch sensor LED mirror from a trusted source like LEDMirror.in.