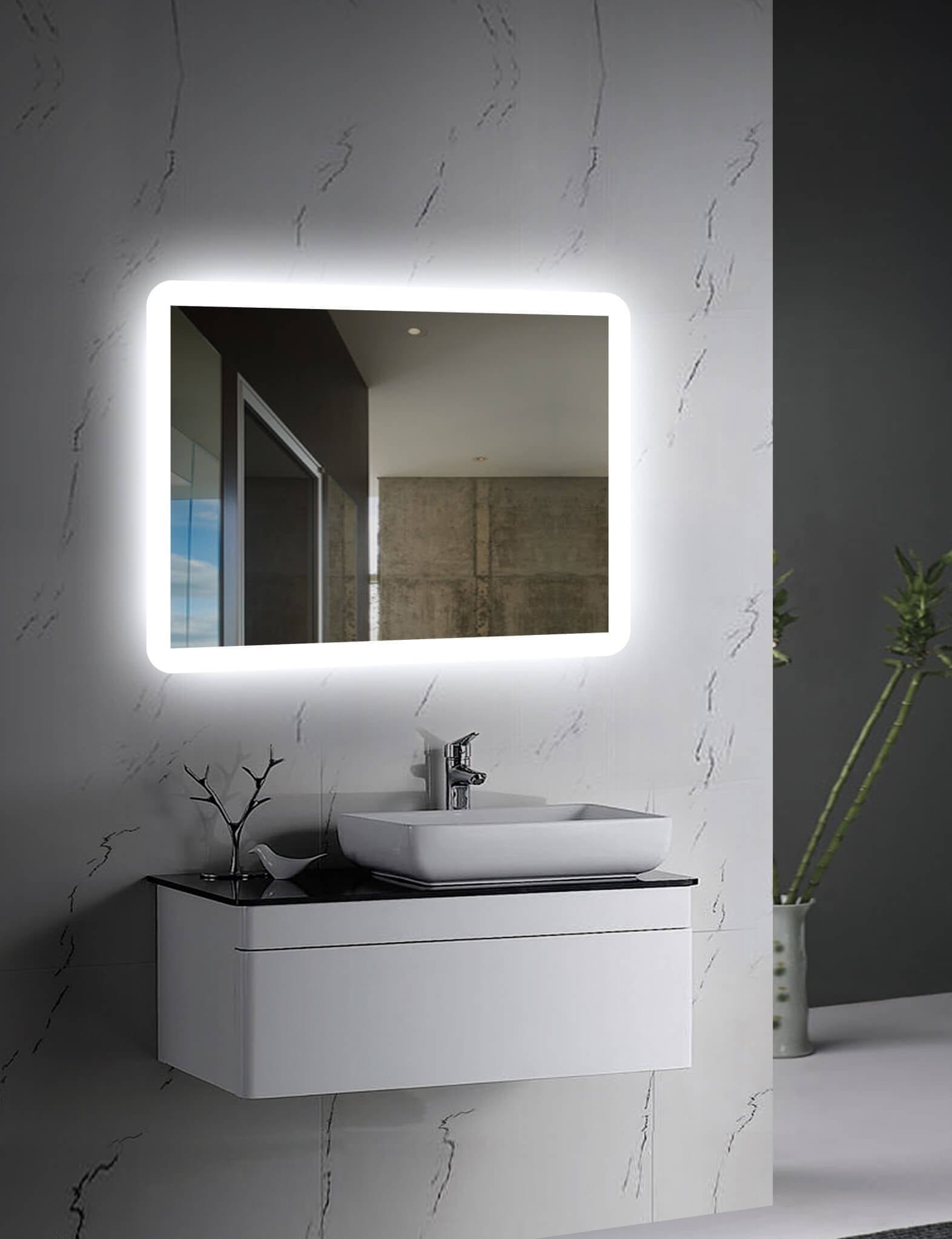 THE PERFECT LED MIRROR FOR YOUR HOME
It's always fun to integrate new technologies into your home, especially in the most unexpected of places. An LED mirror can do just that… to your bathroom. Ever strain to see if your foundation is the right shade or how well you've faded your haircut? These mirrors are lit with LED lights that are energy-saving to give you optimal visibility and great lighting.
You can choose between a variety of different sizes, shapes and lighting types. You can choose a mirror with a lit frame for a brighter option, or a backlit style mirror for a more dispersed lighting effect. You can also choose between circle, rectangular and square shapes. All mirrors function with a touch sensor to be turned on – making everyday tasks easier, more time efficient and not to mention, cool.
There are many things to consider before purchasing an LED Mirror for your bathroom. First, consider size. Do you want a small, medium or large sized mirror? In addition, one of the most important things to take note of is the size of your bathroom. If you have a small bathroom and wall space to work with, consider a larger size mirror to create a sense of openness and space. If you don't have enough wall space, a smaller, circle mirror will do the trick just as well. if you are working with a lot of space, investing in the largest available size will give you ample light, style and the illusion of even more space.
We all know how energy efficient LED lights are. They emit very little heat, compared to the 90% heat released by regular, incandescent bulbs. These mirrors give you the flexibility of being able to turn on the mirror alone, without turning on any other light source. This saves money, and in the end, helps the planet in more ways than you can imagine.
We are one of the only Manufacturer of LED mirrors in coimbatore and we are always here to help. Feel free to contact us for pricing, and our friendly and experienced team will assist you in creating your dream bathroom,living room,hotel mirror,salon mirror!