Top Design Ideas for Creating a Modern Nursery – GLAMO Light Mirrors India.
From neutral palettes to dark walls, here are our top design ideas for creating a fresh modern nursery.
Minimal + Neutral
Give your nursery a soft and minimal look by opting for neutral shades of white pieces accented by natural woods. Keep wall decor to a minimum by strategically placing it where the baby can take in the full view, like above the crib and changing table. Rather than having a separate changing table, simply add changing tray to a dresser, as seen here with the Sparrow Merlin 3 Drawer Dresser and the Oeuf Changing Tray With Pad.
Playful + Airy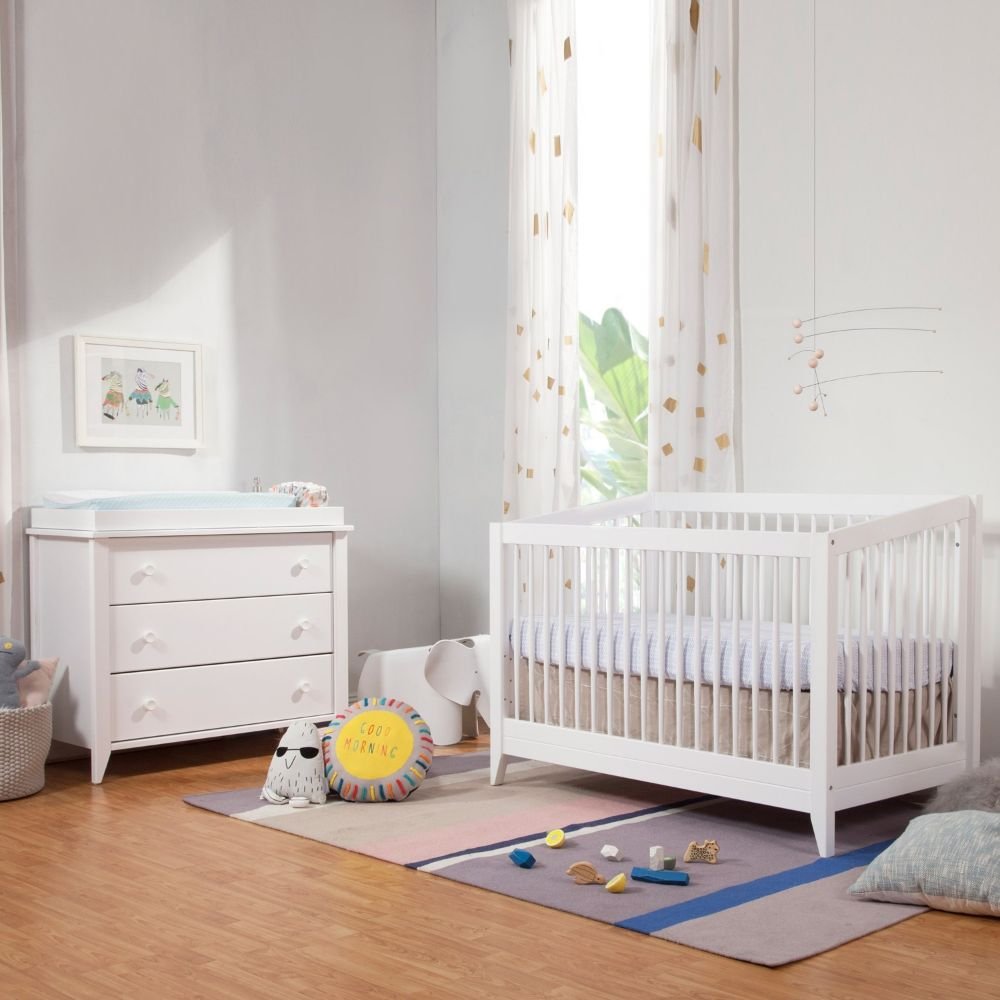 Create a playful and airy feel in your modern nursery by adding soft touches of color alongside crisp white foundation pieces. Playful accents like an Eames Elephant in white and light curtains create an open look.
Cozy Corner
Incorporating a comfortable corner is a must for babies and parents alike. Start by layering plush rugs, like a woven grey rug and a soft lambskin. Together, they create plenty of texture for your baby to explore and a cozy relief from hardwood floors. Add an over-sized pouf to prop up tired feet and, most importantly of all, a comfortable glider, like this Tuba Glider from Babyletto.
Center of Attention
If you have the room for it, mix up the look of your nursery by setting the crib in the center of the room. It creates a lot of drama, especially when paired with a luxurious chandelier. For even more style, center the crib on a sheepskin lambskin rug. Take advantage of the unconventional nature of this room by adding in an unexpected lounge chair, like this Eames Lounge Chair.
Natural + Glamorous
Bring the outdoors in to create a luxurious retreat with touches of gold. Air purifying plants like snake plants are great for filtering the air in the nursery. Think natural woods with metallic, like on the brass plated legs on the Novella 5-Drawer Dresser. Pair everything with light shades of blue and grey and even a bit of pattern as seen on the Sleepytime Rocker in Wood Cut Cotton.
Deep Walls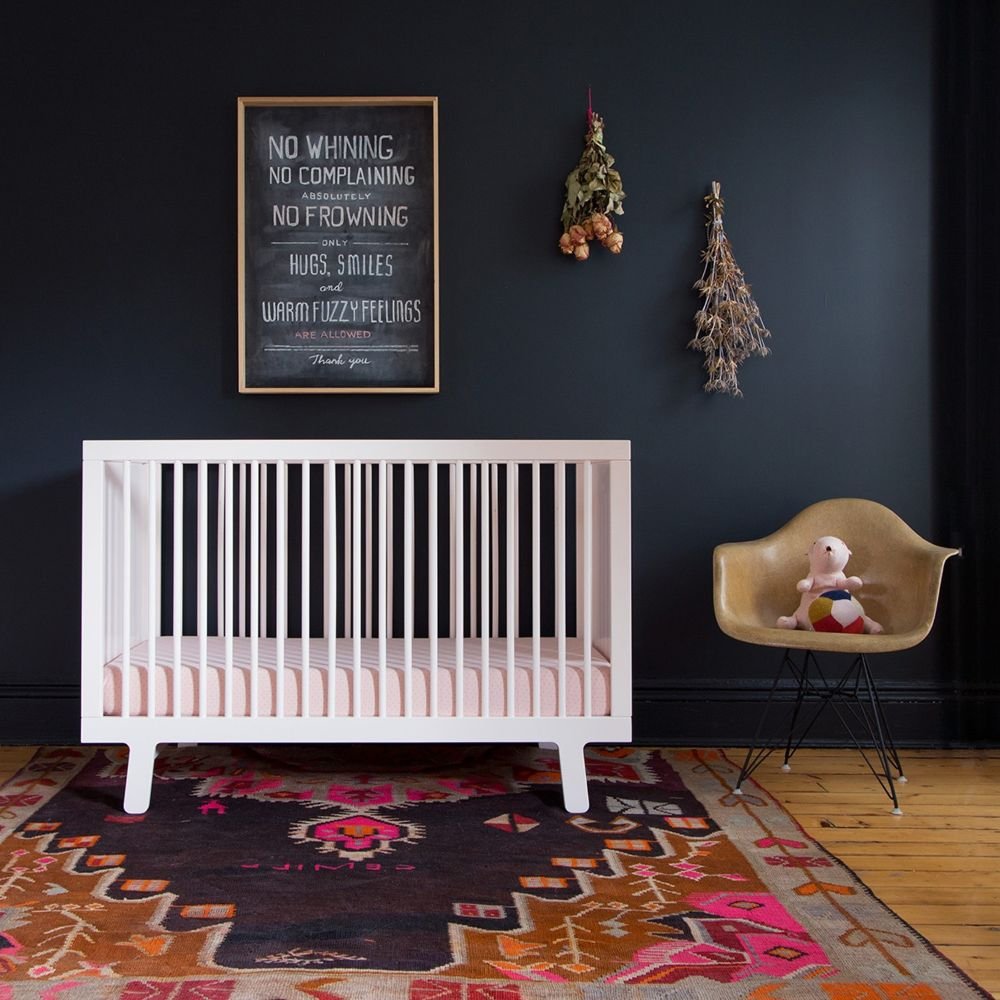 Dark walls are so chic and create deep tranquility in the modern nursery. Just be sure to offset the dark walls with layers of color. A white crib, for example, pops off of the charcoal paint, while hues of pink and mustard pulled from the rug bring balance and a much-needed pop.