Why Bluetooth Mirrors are a Must-Have for Modern Bathrooms
Bathrooms are no longer just functional spaces in our homes. They have evolved into luxurious retreats where we can relax, unwind, and pamper ourselves. As technology advances, it's no surprise that it's making its way into our bathrooms too. One of the latest technological advancements is Bluetooth mirrors, and they are quickly becoming a must-have for modern bathrooms. In this blog, we will explore the reasons why Bluetooth mirrors are a must-have for modern bathrooms.
Streamlined Experience
Bluetooth mirrors provide a streamlined experience that is not possible with traditional mirrors. With Bluetooth connectivity, you can connect your phone or tablet to the mirror, allowing you to stream music, podcasts, or audiobooks while you get ready. This creates a relaxing atmosphere in your bathroom, making it a more enjoyable experience.
Hands-Free Phone Calls
Bluetooth mirrors allow you to take phone calls hands-free while you get ready. This is especially convenient for those who need to take important calls in the morning, without worrying about getting water or product on their phones. You can answer calls with a simple touch of a button on the mirror.
High-Quality Sound
Bluetooth mirrors are designed with high-quality speakers that provide excellent sound quality. This means that you can enjoy your music or podcasts while you get ready without sacrificing sound quality.
Stylish Design
Bluetooth mirrors come in a range of designs, styles, and sizes, making it easy to find one that complements your bathroom's decor. Whether you prefer a sleek and modern look or a more traditional design, there's a Bluetooth mirror out there that will fit your style.
Lighting
Many Bluetooth mirrors come with built-in LED lights that provide even and bright illumination for grooming or applying makeup. This means that you no longer have to worry about poor lighting in your bathroom affecting your grooming routine.
Easy to Install
Bluetooth mirrors are typically easy to install, and you don't need to be a professional to do it. Most models come with clear instructions that guide you through the installation process, and many have self-adhesive backing for easy attachment to the wall.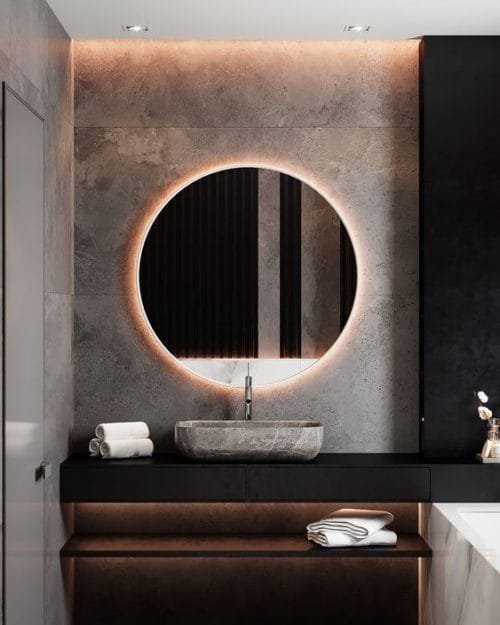 Conclusion
In conclusion, Bluetooth mirrors are a must-have for modern bathrooms. They provide a streamlined experience, hands-free phone calls, high-quality sound, stylish design, lighting, and are easy to install. If you're interested in purchasing a Bluetooth mirror for your home, check out LEDMirror.in. They offer a wide range of high-quality Bluetooth mirrors with built-in lights, touch-sensitive buttons, and other features to enhance your bathroom experience. Upgrade your bathroom experience today with a Bluetooth mirror.
Guide to Choosing the Best Bathroom LED Mirror – A Comprehensive Guide