Design a Comfortable Modern Guest Room – GLAMO Light Mirrors India.
We all know the golden rule: treat others the way you would want to be treated. Also: mi casa, su casa.
To wit, with just a few simple tweaks, you can create a modern guest bedroom that's a welcoming and comfortable home away from home. Here are 10 ways to turn your current guest bedroom into a luxurious retreat for your house guests.
Think Like a Hotel
A good place to start when making your modern guest room more hospitable is to take some cues from the hospitality industry. Plush pillows and linens, neutral color palettes, and all the right additions to create a soothing atmosphere. Offering room service is optional.
Create the Perfect Bedside Setup
While style is important, so is providing your guests with all the right essentials is what will really help to make them feel taken care of. Arranging the bedside table with some simple amenities will surely make your house guest feel right at home. A pitcher and glass for water, a simple alarm clock, and a few of your favorite book recommendations are all you need. A vase full of freshly cut flowers is a welcome sight so consider adding a bouquet of spring flowers before your guest's arrival.
Don't Skimp On the Lighting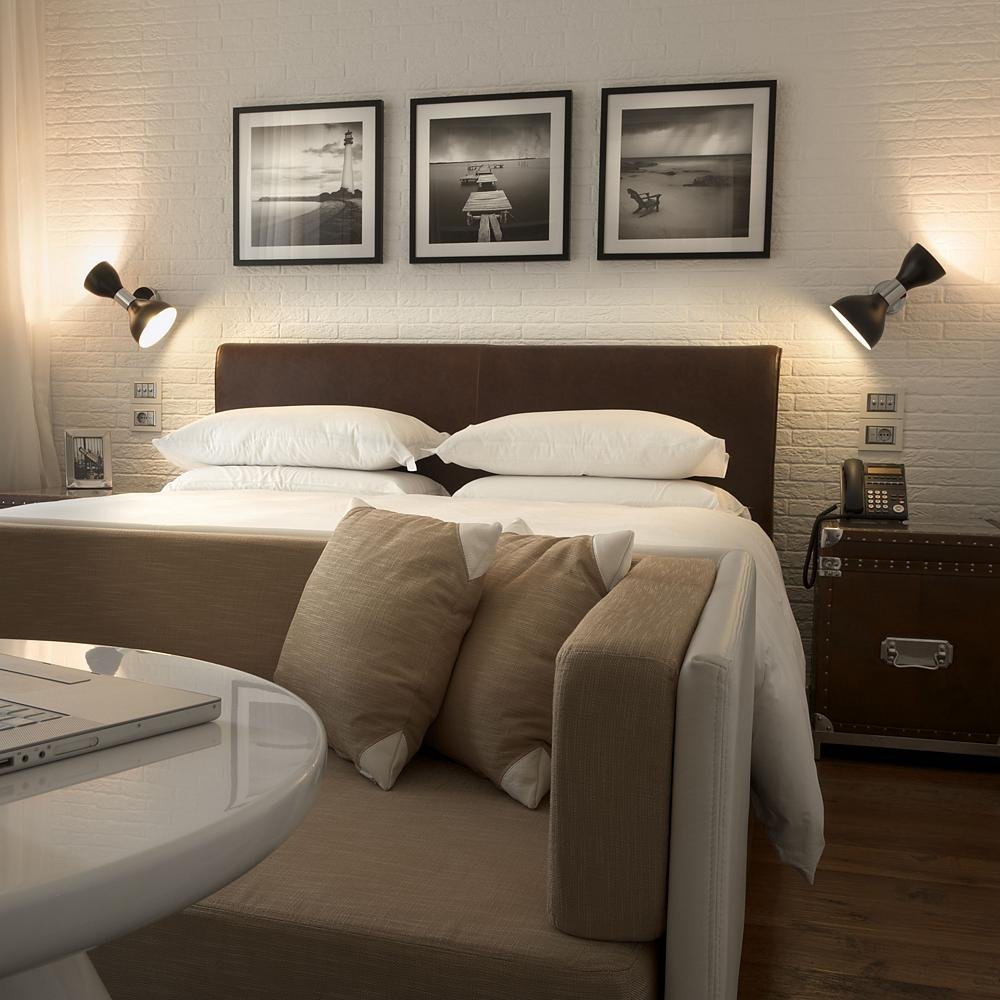 A good host never leaves their guests in the dark. Sconces flanking the bed or a bedside lamp are key. That way your guests won't have to navigate an unfamiliar room in the dark once they've turned off the main light. Plus, bedroom lighting gives them the option to read in bed.
Cover the Windows
Cover any windows with curtains, and if the room gets a lot of light, consider adding a blackout shade. Your guests will appreciate the added privacy, and the opportunity to sleep off that jetlag.
Throw Down a Rug
If you've got wood or tile floors, throw down an area rug under the bed. It keeps bare feet off the cold floor and brings in a stylish pop to your modern guest room.
Create a Sitting Area
Creating a simple seating area gives your guests a separate place to sit and unwind. Throw down a warm wool rug, like the Jubilee Rug from Missoni Home, and arrange a few comfy chairs around it for a place to kick back and read a book in-between.
Take Decorating Cues From Your Surroundings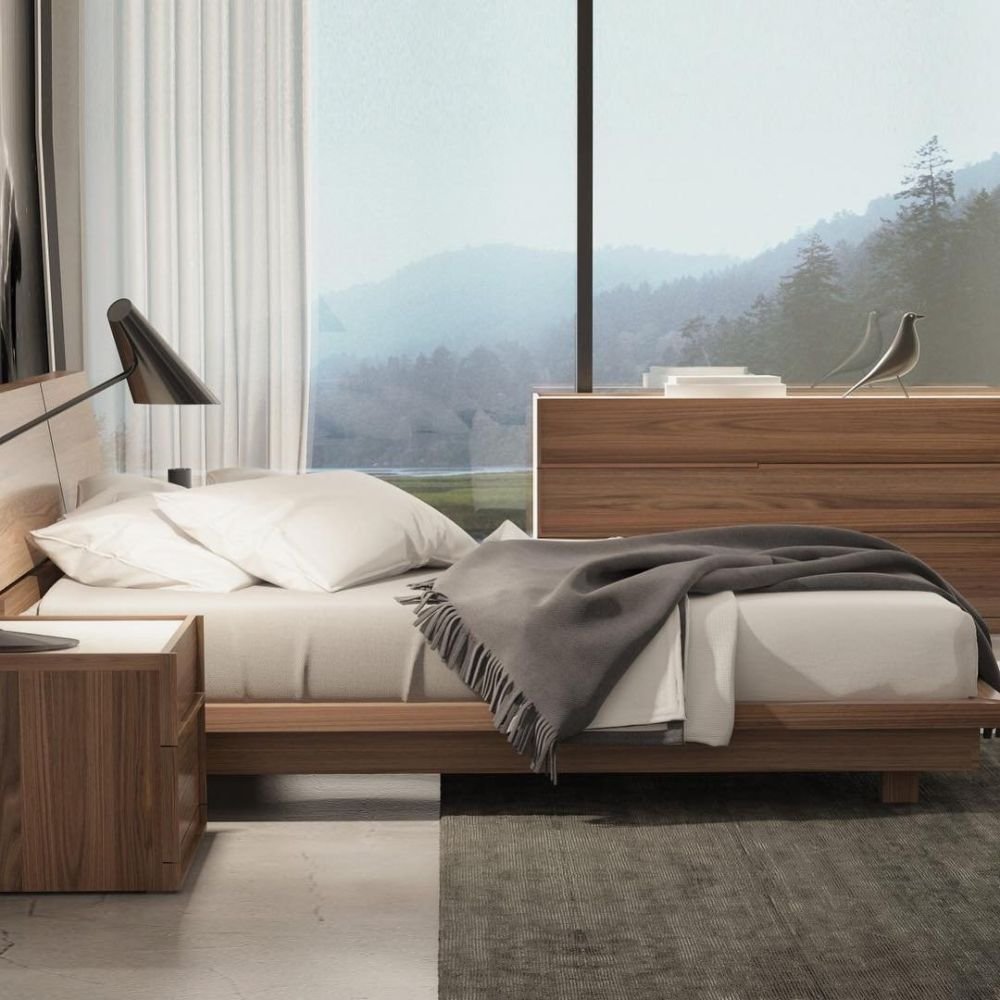 If you live in a wooded area, why not play with that scenery inside? Take whatever lies outside and bring it in, whether that be breezy coastal views, a sprawling urban landscape, or the quiet tranquility of a forest.
Pick a Pair
Two beds are better than one. So if you have the space for it, having more than one bed in your spare room is great for accommodating multiple house guests at a time. Usually, two matching twin beds will suffice—and make for a chic styling opportunity.
Go Vertical
If you're limited on space but are still interested in having more than one bed in your guest room, going vertical is a good solution. Guest bedrooms with bunk beds–or separate lofted beds, as shown above–are right on-trend. You can even add two or more sets of bunk beds so you can entertain even more visitors. Built-in bunk beds are a great option as well, and any visiting children will love it.
Add a Trundle
No space for two beds or a bunk bed? Then get sneaky with your modern guest room by incorporating a trundle bed. Trundles conveniently slip under another bed for easy access when more company than anticipated comes a-calling.