Grow Modern with the Honest Materials of Gus* Modern – GLAMO Light Mirrors India.
Gus* is a brand that's just as concerned with the environment as they are with style. Dedicated to supporting healthy forests, Gus* creates its simple, mid-century inspired designs using honest materials for eco-friendly furniture. These honest materials aren't only good for the environment, but they help to promote healthy everyday living.
Responsibly Harvested Wood
Gus* strives to support responsible forest management. By choosing to craft Gus Modern Tables made with FSC-Certified wood, like with the Hull Coffee Table, Gus* provides certifiably honest furniture. Wood that's FSC-Certified has been sourced in an environmentally-friendly, socially responsible, and economically viable manner, so you don't have any doubts about where it came from.
Chemical Free Standards
While their couches are manufactured to meet California's TB117-2013 fire safety standards, they do so without the use of flame retardant additives in the upholstery foam. Little decisions like these may not seem like much, but added up, they make all the difference.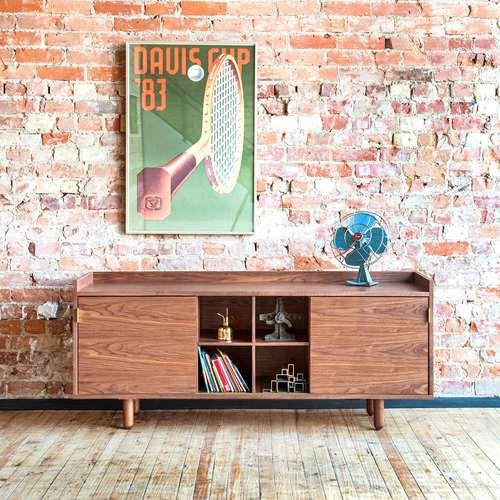 Indoor air quality is important and Gus* sees it recognizes this. In their composite furniture, like the Mimico Cabinet, Gus* strives to be California Air Resources Board Phase II compliant. This helps to keep dangerous toxins, such as formaldehyde, out of their furniture and out of your home. That means cleaner air and a beautiful piece of craftsmanship.
Recycling for a Better Tomorrow
Another surprising thing you'll find under your Gus* Modern sofa's upholstery: a revolutionary synthetic-down fill material which is made from recycled PET plastic water bottles. The Aubrey Sofa, for example, uses this eco-friendly option. While you can take it easy on cushions that give you luxurious comfort, the ultimate comfort is knowing that your sofa helped prevent over 600,000 bottles per year from entering landfills.
Today you can save green and live green, by taking advantage of the Gus* Grow Modern sale by taking 15% off until January 31st. But best of all, in support of healthy forests, Gus* will plant a tree for each product sold. Just another way this company is remaining honest with their resources.