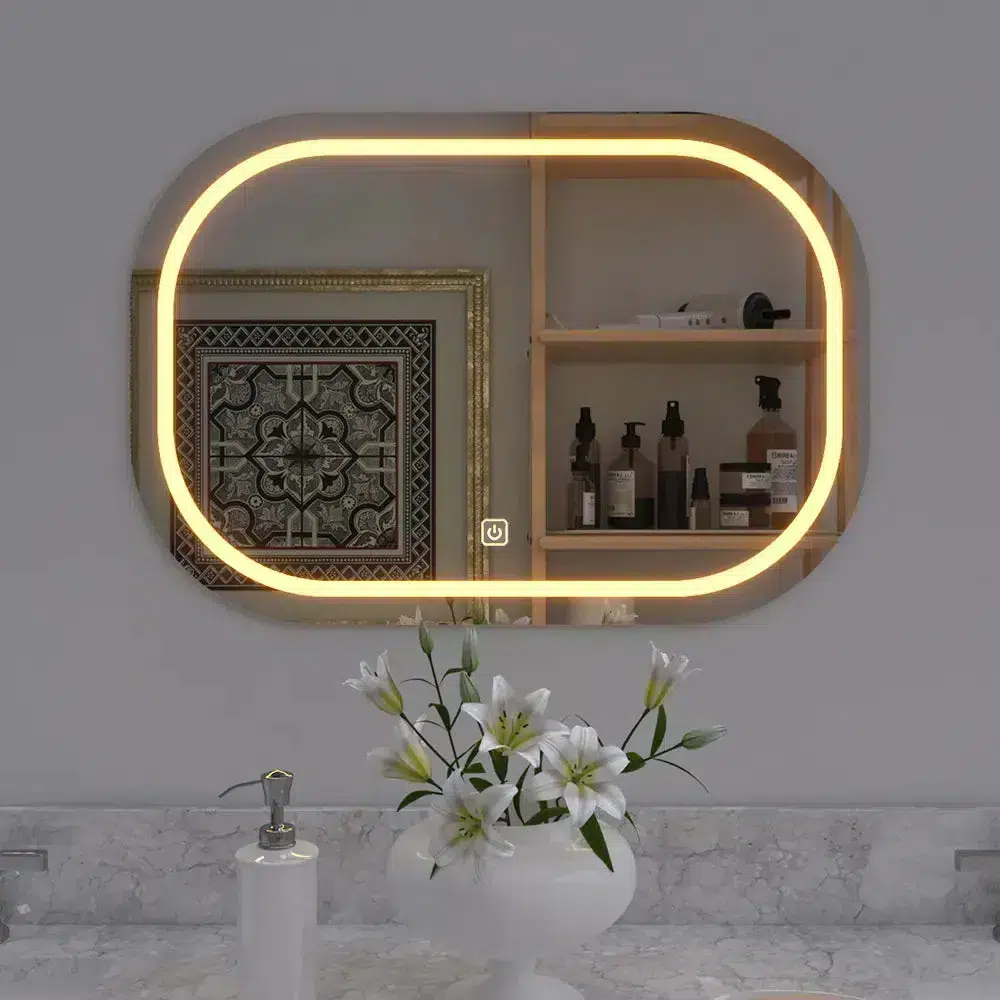 Maximizing Your Makeup Skills with an Android LED Mirror
Makeup can be an art form, but it requires the right tools to achieve the perfect look. One essential tool in every makeup artist's kit is an Android LED mirror. These mirrors provide the perfect lighting and features to maximize your makeup skills and help you achieve the flawless look you're after. Here are some of the ways you can maximize your makeup skills with an Android LED mirror.
Perfect Lighting The right lighting is essential when it comes to applying makeup. Natural daylight is the ideal lighting, but it's not always available, especially in the early morning or late evening. An Android LED mirror provides perfect lighting that mimics natural daylight, making it easier to apply makeup and ensure that your makeup is flawless. With perfect lighting, you can see every detail and flaw, and make sure your makeup is applied just right.
Adjustable Brightness Different makeup styles require different levels of brightness. Some styles require brighter lighting, while others require a softer, more diffused light. With an Android LED mirror, you can easily adjust the brightness to suit your needs. You can dim the lights when you're doing a smoky eye or increase the brightness when you're doing a bold lip.
Magnification One of the most useful features of an Android LED mirror is the magnification. These mirrors come with magnifying capabilities, which make it easier to see the details when you're applying makeup. You can zoom in on your eyebrows, eyelashes, or lips, and make sure that every detail is perfect.
Voice Activation Another useful feature of an Android LED mirror is voice activation. With voice activation, you can control the mirror without touching it. This is especially useful when you're in the middle of applying makeup and don't want to mess up your hands. You can adjust the brightness, change settings, or even take a selfie with just your voice.
Built-in Android OS An Android LED mirror is more than just a mirror. It comes with a built-in Android operating system that allows you to do much more than just apply makeup. You can check the weather, browse the internet, or even stream your favorite TV shows or movies. Some models even come with built-in speakers, so you can listen to music or make phone calls while you get ready.
In conclusion, an Android LED mirror is an essential tool for every makeup artist. With perfect lighting, adjustable brightness, magnification, voice activation, and built-in Android OS, it's the ultimate makeup tool. If you're interested in purchasing an Android LED mirror, check out https://ledmirror.in/ for a wide range of high-quality models. Maximize your makeup skills with an Android LED mirror today!
Top 5 Benefits of Using an LED Light Mirror for Your Beauty Routine