Have you ever found yourself struggling to apply your makeup or groom your hair due to poor lighting? Maybe you've experienced this in a dimly-lit bathroom or while traveling in a poorly-lit hotel room. If so, you know how frustrating and time-consuming it can be to get ready in inadequate lighting conditions. But there's a solution that can make your beauty routine much easier and more enjoyable – an Android LED mirror.
An Android LED mirror is a type of smart mirror that features built-in LED lights and runs on the Android operating system. These mirrors come in a variety of shapes and sizes, from small handheld mirrors to larger wall-mounted models. They can be used for a variety of purposes, including applying makeup, styling hair, and even taking selfies.
So what are the advantages of using an Android LED mirror? Let's take a look.
Improved Lighting One of the most significant advantages of using an Android LED mirror is the improved lighting it provides. The built-in LED lights are designed to mimic natural daylight, which is the best type of lighting for applying makeup and grooming. With an Android LED mirror, you'll be able to see every detail and flaw, ensuring that your makeup is flawless and your hair is perfectly styled.
Adjustable Lighting In addition to providing better lighting, Android LED mirrors also allow you to adjust the lighting to your liking. Most models feature a dimmer switch or touch controls that let you adjust the brightness of the LEDs. This is especially useful if you're getting ready in the early morning or late evening when natural lighting is scarce.
Hands-Free Control Another advantage of Android LED mirrors is the hands-free control they offer. Many models come equipped with voice-activated controls, so you can adjust the lighting or other features without having to touch the mirror. This is especially useful if you're in the middle of applying makeup and don't want to mess up your hands.
Built-In Android OS The built-in Android operating system is another advantage of Android LED mirrors. This means you can use your mirror for more than just grooming – you can also use it to check the weather, browse the internet, or stream your favorite TV shows or movies. Some models even come with built-in speakers, so you can listen to music or make phone calls while you get ready.
Portable and Rechargeable Finally, many Android LED mirrors are portable and rechargeable, making them perfect for travel or on-the-go use. They're typically lightweight and compact, so you can easily pack them in your suitcase or carry-on bag. And because they're rechargeable, you don't have to worry about buying batteries or finding a power outlet.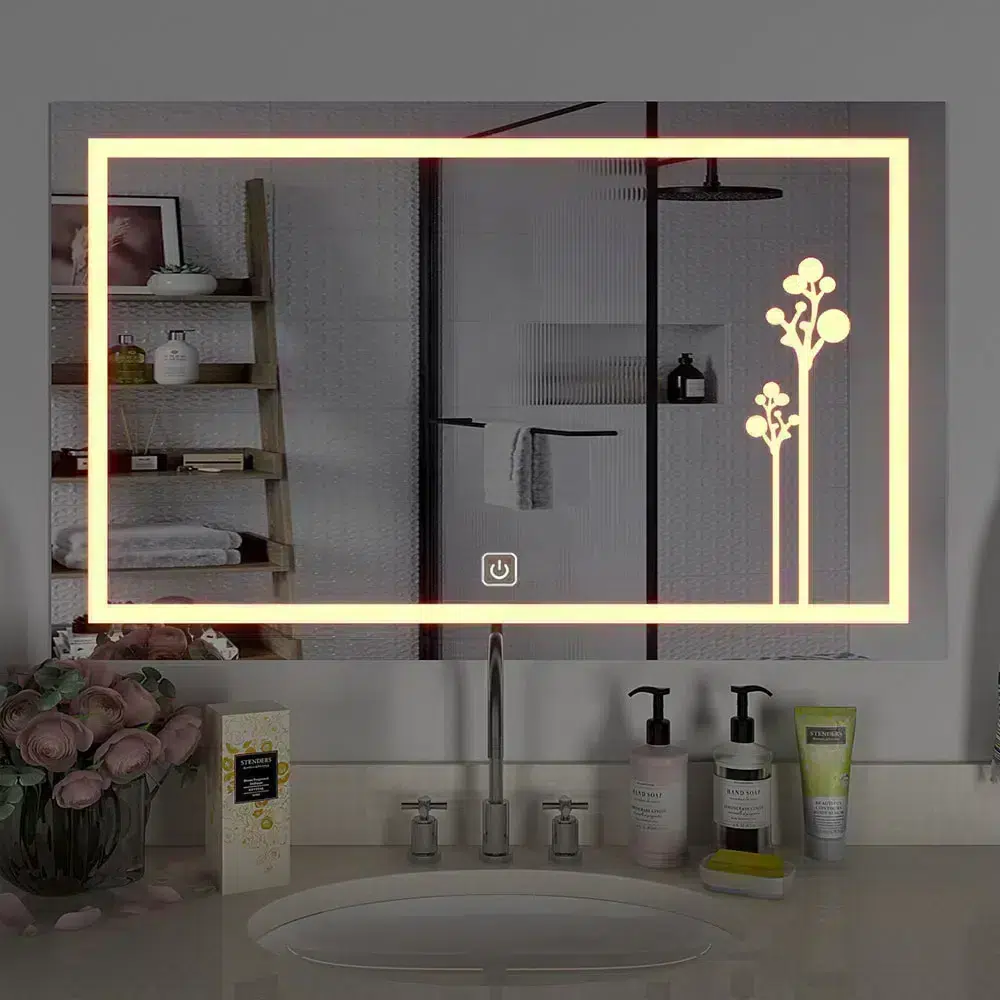 In conclusion, an Android LED mirror is a great investment for anyone who wants to improve their beauty routine and make getting ready easier and more enjoyable. With improved lighting, adjustable controls, and hands-free operation, these mirrors are a game-changer for anyone who wants to look their best. If you're interested in purchasing an Android LED mirror, check out https://ledmirror.in/ for a wide range of high-quality models.