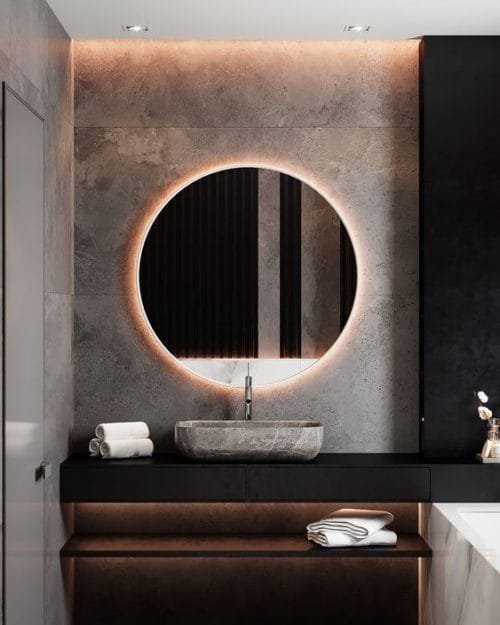 Why an Android LED Mirror is a Must-Have for Your Beauty Arsenal
In today's fast-paced world, time is a luxury that most of us can't afford to waste. This is especially true when it comes to our beauty routines. Between applying makeup, styling hair, and performing personal grooming tasks, many of us spend a significant amount of time on our daily beauty rituals. But what if there was a way to streamline these routines and save time? That's where an Android LED mirror comes in. In this blog, we'll explore why an Android LED mirror is a must-have for your beauty arsenal.
What is an Android LED Mirror?
An Android LED mirror is a type of mirror that features built-in LED lights around its border and runs on the Android operating system. This means that the mirror can be connected to the internet, allowing you to access a variety of apps and features directly from the mirror itself. Android LED mirrors can be either battery-operated or hardwired into your bathroom's electrical system, and come in a variety of sizes and shapes.
Why You Need an Android LED Mirror in Your Beauty Arsenal
Customizable Lighting: Android LED mirrors feature built-in LED lights that can be customized to provide the ideal lighting for your beauty routine. This means you can adjust the brightness and color temperature of the lights to match the lighting conditions in your room or to create the perfect ambiance for your makeup application.
Access to Apps and Features: Because Android LED mirrors run on the Android operating system, they can be connected to the internet and provide access to a wide range of apps and features. This means you can use the mirror to access your favorite social media platforms, stream music or videos, or even check the weather forecast.
Voice-Activated Controls: Many Android LED mirrors feature voice-activated controls, allowing you to adjust the lighting or access apps and features without having to touch the mirror itself. This can be especially useful when your hands are occupied with makeup application or personal grooming tasks.
Increased Efficiency: With an Android LED mirror, you can save time and be more efficient in your beauty routine. Because the mirror provides better lighting and access to a range of features, you can apply makeup more quickly and accurately, perform personal grooming tasks more efficiently, and avoid the need for touch-ups throughout the day.
Where to Buy Android LED Mirrors?
If you're looking for a high-quality Android LED mirror to add to your beauty arsenal, look no further than LEDMirror.in. They offer a wide range of Android LED mirrors that are designed to suit a variety of needs and budgets. From wall-mounted mirrors to tabletop models, their selection is sure to have something that meets your needs.
In conclusion, an Android LED mirror is a must-have for anyone looking to streamline their beauty routine and save time. With customizable lighting, access to apps and features, voice-activated controls, and increased efficiency, an Android LED mirror can help you take your beauty game to the next level. Visit LEDMirror.in today to explore their selection of high-quality Android LED mirrors.
Everything You Need to Know About the Benefits of Bathroom Led Mirrors
Everything You Need to Know About the Benefits of Bathroom Led Mirrors